Meet Our Staff
"Accept what's happening in life right now, put what's happened behind you,
let it all go and have faith that good things will come your way." – unknown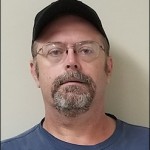 Mr. Jeffrey Moran
Chief Executive Officer
Mr. Moran, as a native of Maysville, recognized a need for support services to address mental health and substance abuse. He envisioned a center that treated the community members as important to its future. With this concept in mind, Mr. Moran developed a plan to build a center that provided better community support services to include kind and generous care.
---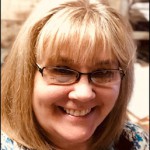 Dr. Alicia M Moran, PhD, LP-T, LPCC-S, LCADC-S, ICTP
Chief Clinical Officer
Dr. Moran received her doctorate in Clinical Psychology from Walden University with a focused specialization in Neuropsychology, PTSD, and brain trauma.  She has over 18 years drug prevention experience. Dr. Moran brings extensive experience to New Hope through focused services in PTSD, complex trauma, addictions treatment, and neuropsych assessments.
---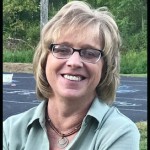 Donna Kerns Burke, BBA
Chief Operations Officer
Ms. Burke brings organizational leadership with a Bachelor's of Business Administration from Morehead State University.  She has over 16 years of experience in business management and operations.  Ms. Burke dedicates her passions on faith-based, client driven Christian values.
---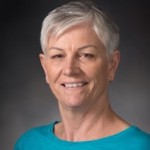 Dr. Catherine Permin, DNP, MSN, FNP-BC, PMHNP-BC, APRN
Medical
Dr. Catherine Permin, is a psychiatric nurse practitioner who provides healthcare in the primary care for clients.  Dr. Permin's fluency in English, French, Spanish, and Danish allows her to provide culturally congruent care to patients whose native language may not be English.  Dr. Permin spends much effort in medical missions where she provides care to populations with limited resources and limited healthcare access. Based upon her volunteer work in the Lexington community, Dr. Permin received the American Red Cross Hero of the year award in 2016.
---
Clinical Staff:
Mrs. Alicia Jackson, MA, CSW, TCADC
Mr. Jarvis Brookins, MEd, LPCA
Mr. Stephen Caudill, BS, TCADC, PSS
Mrs. Cheryl Harris, MA, TCADC, PSS
Mrs. Sarah Baker, BA, Masters Counseling Intern – Liberty University
Ms. Tosha Emmons, PSS
---
Administrative Staff:
Mrs. Robin Kilgore, Finance Associate
Mrs. Ramona Parker, Executive Administrative Assistance